This checklist can be used by IT Security and Compliance professionals to not only achieve SOC 2 Compliance, but also to evaluate Cyber Risk.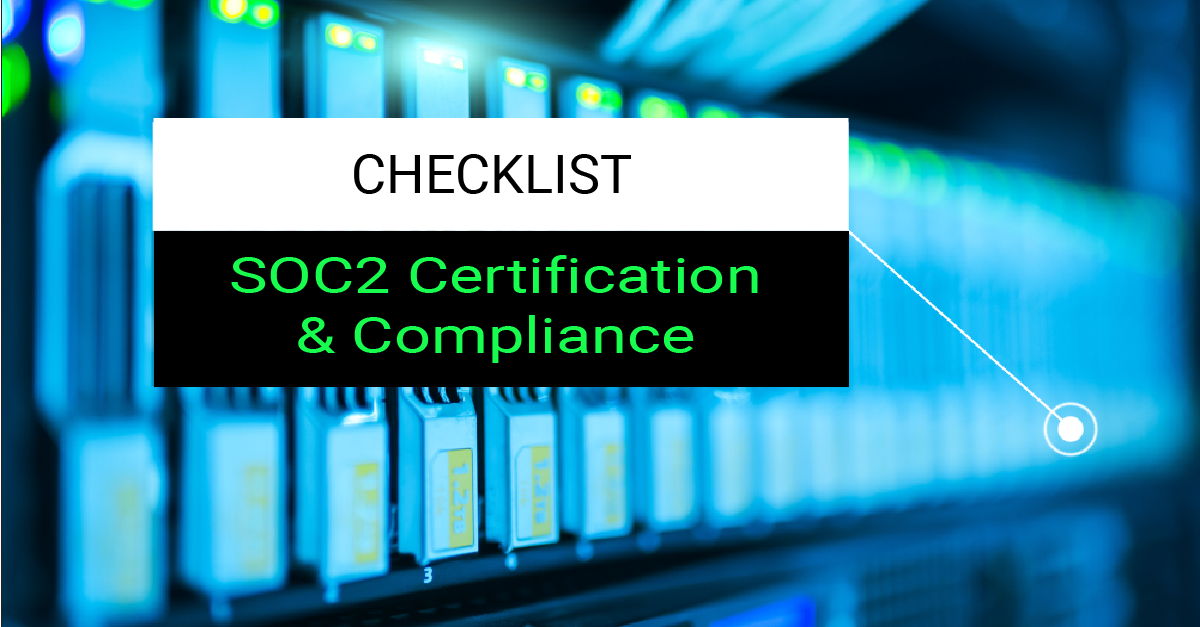 Frequently Asked SOC 2 Questions:
What is SOC 2 Attestation?
SOC attestation is a type of audit report that attests to the trustworthiness of services provided by a service organization.
What is a SOC 2 Report?
There are 2 types of SOC 2 reports:
SOC 2 Type 1
– Outlines management's description of a service organization's system and the suitability of the design and operating effectiveness of controls." This report evaluates the controls at a specific point in time.
SOC 2 Type 2
– Focuses not just on the description and design of the controls, but also actually evaluating operational effectiveness. The report evaluates controls over an extended period of time to ensure the effectiveness of the controls (potentially taking several months).
How do Managed Service Providers (MSPs) comply with SOC 2?
The primary concern that businesses have when it comes to MSPs is security (potential for data breaches and leaks); therefore SOC 2 Compliance can help MSPs attract more clients. MSPs can comply with SOC 2 by starting with a readiness assessment (provided by ControlCase) then bringing in a CPA for the audit.
How to lower cost for SOC 2 audit?
Security Expertise – It is important to find a knowledgeable partner that can assist in creating and implementing controls for SOC 2 type 2.
Collaborate – Ensure all business stakeholders are involved early and often. This will enable the prompt handing of strategic components and other key logistics on an ongoing basis.
Commitment – Ensure all stakeholders understand, agree and acknowledge the benefits of becoming SOC 2 attested. Establishing this will drive commitment to the project and ensure accountability.
Engage Leadership – Gaining buy-in from the highest levels of the organization as early as possible will help ensure resource allocation, budget and commitment from the rest of the team.

For more information on SOC 2 Compliance, click here to Contact us.