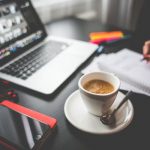 At this engaging summit you will:
Learn from industry experts
Discuss your challenges and the latest hot topics
Brainstorm with ControlCase execs and team members
Engage with your peers thru networking and round-table discussions
LAST YEAR'S FAVORITES
Learning from PCI Council and Card Brand Speakers.
Networking with peers. Explanations of ControlCase's back-end processes.
The wide range of subject matter experts and depth of the conversation.
Hearing from other companies, with tips and best practices.
In-depth sessions.
Meeting the ControlCase folks in person. Hearing plans for the future.
Open dialogue. Interaction with my peers.
If you have any burning questions, challenges, or hot topics you'd like to learn about, let us know!
Email us: summit@controlcase.com.
When: November 14th - 15th, 2018
Where: Sonesta Fort Lauderdale Beach, Fort Lauderdale, FL