ControlCase, LLC is a United States based company headquartered in Fairfax, Virginia with locations in North America, Europe, Asia/Pacific and the Middle East to serve our clients globally.
We are the pioneering and largest provider of Compliance as a Service(CaaS) services and a leading provider of PCI DSS compliance services internationally.
We provide solutions that address all aspects of IT-GRCM (Governance, Risk Management and Compliance Management).
ControlCase focuses on providing and developing services, software products, hardware appliances and managed solutions. Our solutions help organizations to manage Governance, Risk Management and Compliance related to IT operations. We provide solutions that help organizations address regulations and standards such as PCI DSS, ISO27001/2, Sarbanes Oxley (SOX), GLBA, HIPAA, CoBIT, BITS SIG/AUP, J-Sox, TG3 etc.
PCI related Compliance Services are a focus of the company. ControlCase has PCI experience on all sides of the card business, including the acquiring as well as issuing sides. Additionally, ControlCase has exposure to all links in credit card process chain Member Card organizations like VISA/MasterCard, Member Banks, Third Party Processors (TPP), ISOs, DSEs, & IPSPs (Internet Payment Service Providers) and BPOs/KPOs etc.
We are a certified ASV vendor and a PCI DSS QSA and provide PA DSS and P2PE certifications.
Solutions That Work For Your Business
We enable large, medium and small sized companies, federal and state government agencies by providing managed compliance solutions that are consistent and repeatable for unrivaled value over the life of a regulation or standard. With the use of our software solutions, we can assist you in achieving compliance in less time and consistently year after year.
Apply deep industry knowledge to solve complex compliance & security challenges
ControlCase professionals have years of practical and hands-on audit, compliance and risk management experience. Most of our employees have worked for Big4 audit companies and/or Fortune 500 firms. We leverage our experience serving various clients to provide comprehensive solutions to meet the objectives set forth in PCI, SOX, FISMA, and GLBA. Our approach has been proven repeatedly at large national and international organizations.
Making compliance manageable for your organization through Compliance as a Service(CaaS)
ControlCase, the global leader in Compliance as a Service(CaaS), has successfully assisted hundreds of clients worldwide in becoming compliant with various security standards and regulations in a cost effective and optimal manner. From PCI to SOX to GLBA, ControlCase has assisted clients in meeting their compliance and security objectives in a timely and cost effective manner.
ControlCase has assisted clients with:
PCI Compliance and Certification
SOX Compliance
GLBA Compliance
HIPAA Compliance
FISMA Compliance
ISO 27001/2 Assessments
COBIT based compliance
Compliance as a Service – CaaS
Safe Harbor Compliance
Vendor Risk Management and On-site Assessments
BITS SIG/AUP Assessments
TG3 Assessments
Network Security and Vulnerability Assessments
Penetration Testing
Web and PA-DSS Application Security Assessments
Wireless and Communications Security Assessments
Process, Policy and Procedure Review and Development

Our Partnerships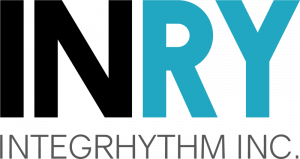 ControlCase is proud to be partnering with INRY, a leading ServiceNow Gold Partner that provides specialized ServiceNow implementations. The partnership delivers an end-to-end GRC solution which includes the final certification for over a dozen common IT regulations. The solution leverages INRY's EASE methodology, which ensures a seamless ServiceNow GRC implementation, integrated with the ControlCase IT Compliance Platform, which creates efficiencies when performing tests, verifying procedures, and gathering evidence on controls during periodic audits of regulations. The collaboration helps customers reduce the stress, cost, and effort involved in meeting compliance goals.
Visit https://www.inry.com/controlcase/ to learn more.