ControlCase CEO Speaks on Cloud Security at MasterCard Global Risk Leadership Conference
ControlCase CEO Speaks on Cloud Security at MasterCard Global Risk Leadership Conference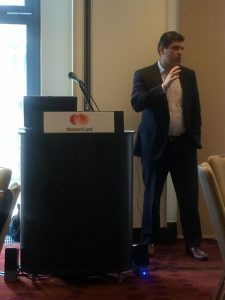 Discussed key points on how to keep sensitive information secure as organizations move to the cloud
ControlCase is a proud sponsor of the 2015 MasterCard Global Risk Leadership Conference, international events that invite payment industry leaders in the fraud and risk fields to collaborate on key safety and security issues impacting the industry.
Product and Services Update
ControlCase re-certifies Equinix with PCI-DSS for second year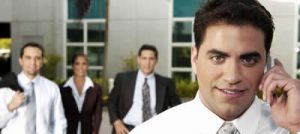 ControlCase has re-certified the Equinix Dubai data center with the Payment Card Industry Data Security Standard (PCI-DSS) certification. Equinix had secured the certification last year for its data center in Dubai and having secured it again this year only fortifies the company's capability and commitment to providing the most advance security to the data of its clients.
ControlCase to Host Annual Conference in USA
Attendance at both events is completely free of charge and limited to a first come, first serve basis. The 2015 conference will build on the success and growth seen in previous years.
ControlCase Certifies Mall Resources Solutions for Level 1 PCI DSS Compliance
Mall Resources Solutions, a new online shopping center is the latest company to be certified using ControlCase's comprehensive "Compliance as Service" (CaaS) solution.
ControlCase "Compliance as a Service" for HITRUST CSF Assurance Program
Following the recent update to the HITRUST CSF Assurance Program, an increasing number of healthcare organizations will now require their business associates to obtain CSF Certification. Already recognised by HITRUST as a CSF Assessor, ControlCase will work with clients to develop the operating model as well as the governance and risk structure for clients' HIPAA/ HITECH compliance programs.
ControlCase Announces Breakthrough Developments in Card Data Discovery Scanning
ControlCase offers an agentless data discovery tool which allows scanning for different types of data, produces scalable results and eliminates false positives. New features include supporting scanning for IBM DB2 and Informix databases and SharePoint scanning via a Web interface. Additionally, CDD V6 allows scanning of images and pictures through Optical Character Recognition (OCR). This latest version also includes significant speed and false positive algorithm improvements.
Upcoming Webinars
PCI DSS Business as Usual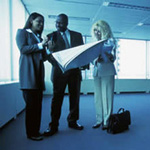 In this 45 minute webinar ControlCase will discuss the following
PCI DSS requirements that can be made business as usual
PCI DSS processes that can be made business as usual
Techniques and methodologies
Evidence to be provided to QSA for compliance
Key success factors
Challenges
Q&A
When:
Thursday, December 10th, 2015
Time:
11:00 AM – 11:45 AM EDT (EST)
UK Time:
4:00pm
Nigeria Time:
4:00pm
Washington DC, USA Time:
11:00am
Latest News
PAYMENT CARD INDUSTRY SUMMIT ADVANCES CROSS-INDUSTRY COLLABORATION ON CYBERSECURITY AND DATA PROTECTION


Leading cybersecurity, technology and data forensics experts gathered in Vancouver at the Payment Card Industry (PCI) Security Standards Council Community Meeting to share the many advances made over the past year in protecting consumer payment information from criminals
PCI Council Publishes Revision to Payment Application Data Security Standard
PCI SSC published Payment Application Data Security Standard (PA-DSS) Version 3.1. Effective 1 June 2015, PA-DSS 3.1 aligns with the recent release of PCI Data Security Standard (PCI DSS) 3.1
PCI Council Publishes PCI DSS Designated Entities Supplemental Validation
PCI SSC published the PCI DSS Designated Entities Supplemental Validation (DESV) to help organizations make payment security part of everyday business practice. The DESV provides additional criteria for demonstrating how PCI DSS controls are being applied continuously to protect payment data from compromise.
PCI Council Publishes Update to Standard for Device Security
PCI SSC published a new version of the PIN Transaction Security (PTS) Point of Interaction (POI) Modular Security Requirements for POI device manufacturers, as part of its process for updating standards based on market need and industry feedback. The standard ensures merchants, financial institutions and others can accept and process payment cards securely with ATMs, unattended kiosks, mobile dongles and point of sale (POS) devices.
"Quality means doing it right when no one else is looking"