ControlCase Newsletter April 2015
ControlCase Announces "One Audit" to Simplify Compliance with Multiple Regulations

The ControlCase One Audit service provides the ability for organizations to perform a single audit and certify/comply to multiple regulations including but not limited to PCI DSS, ISO 27001, BITS FISAP, HIPAA, HITRUST, FISMA NIST 800-53 and EI3PA.
BENEFITS:
Streamlined GRC enabled methodology vs army of expensive auditors
Simplify multiple regulatory mandates
Reduce audit preparation and execution time
Curb compliance costs
Tried and tested audit methodology
Upcoming Webinars
Vendor Management for PCI DSS; EI3PA; HIPAA and FFIEC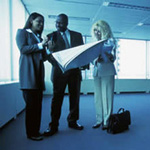 In this 45 minute webinar, ControlCase will discuss the following:
Requirements for PCI DSS, EI3PA, HIPAA, Business Associates, FFIEC and Banking Service Providers
What is Vendor Management
Why is Continual Compliance a challenge in Vendor Management
How to mix technology and manual processes for effective Vendor Management
Q&A
When:
Thursday, May 14th
Time:
11:00 AM – 11:45 EDT (EST)
Data Discovery and PCI DSS
In this 45 minute webinar ControlCase will discuss the following:
What is Data Discovery
Why Data Discovery
PCI DSS requirements
Need for Data Discovery in the context of PCI DSS
Challenges in the Data Discovery space
Q&A
When:
Thursday, June 11th
Time:
11:00 AM – 11:45 AM EDT (EST)
Upcoming Events

Visa CEMEA Security Summit 2015

Summit will showcase payment innovation from across the globe and offer guidelines on how to manage risk and exchange ideas on how to capitalize on opportunities. Visit us at the ControlCase Booth during the show.

April 28th – 30th – Dubai, UAE

VISA Security Summit 2015

Every year, Visa brings together over 400 industry thought-leaders and experts, payment ecosystem partners, regulators and law enforcement officials from across Asia Pacific. ControlCase is a proud sponsor of this event.

May 19th – 21st – Sidney, Australia

MasterCard Americas Risk Conference

In efforts to innovate, collaborate and educate, the MasterCard Global Risk Management Conference Series helps address current and emerging challenges impacting the global payments ecosystem. The event has become a leading knowledge-sharing forum for fraud managers and payment security experts from around the world.

Americas

June 8th – 11th – Key Biscayne Florida

Latin America

June 8th – 12th – Key Biscayne Florida
Product and Services Updates
Gartner Includes ControlCase for IT Risk Management in 2015 Magic Quadrant

ControlCase is one of 11 vendors evaluated in Gartner Inc.'s report, "Magic Quadrant for IT Risk Management," published March 10, 2015.

ControlCase expands into Latin America with "Compliance as a Service" solution

The new venture was announced at a business breakfast attended by compliance professionals from leading banks, merchants and service providers across Latin America.
Latest PCI News
PCI Council Publishes Revision to PCI Data Security Standard
PCI DSS 3.1 and supporting guidance helps organizations address vulnerabilities within SSL protocol that put payment data at risk; PA-DSS revision to follow.
PCI Council Publishes Guidance on Penetration Testing
According to a 2015 report on PCI compliance from Verizon, testing security systems is the only area within the PCI DSS where compliance fell over the past year.
PCI Council Updates Card Production Security Standard
The updated standard helps payment card vendors secure the components and sensitive data involved in the production of payment cards, protecting against fraud via the compromise of card materials.
PCI Council Publishes Tokenization Product Security Guidelines
Vendors and solution providers can use the guidance to develop tokenization products that help acquirers and merchants reduce storage of card data in their systems.
ControlCase Data Discovery Enterprise Edition 6.0 released
ControlCase Data Discovery (CDD) helps you find credit and debit card information (and other sensitive data) that could be stored in your systems in violation of the Payment Card Industry Data Security Standard (PCI DSS) or other regulations.
We offer an agentless tool which allows you to scan for different types of data, produces scalable results and eliminates false positives.
Contact Kimberly Simon at ksimon@controlcase.com for more info.
"We are what we repeatedly do. Excellence then, is not an act, but a habit."