ControlCase Newsletter September 2016
ControlCase to present at PCI Community Meetings
ControlCase will present on "Balancing Security and Compliance" at the North America and Europe PCI Community Meetings this fall.
The ControlCase presentations will provide insight into the current state and challenges of developing an optimum security and compliance program.
Registration for the PCI Community Meetings is now open and dates for the North America, Europe and Asia Pacific meetings are as follows:
PCI North America Community Meeting – September 20th to 22nd at the Mirage Hotel in Las Vegas, Nevada, USA.
PCI Europe Community Meeting – October 18th to 20th at the Edinburgh International Conference Centre in Edinburgh, Scotland.
PCI Asia Pacific Meeting – November 16th to 17th at the Swissôtel The Stamford in Singapore.
Upcoming Webinars
PCI DSS Compliance in the Cloud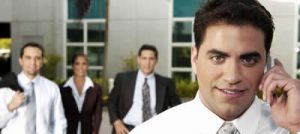 This 45-minute webinar will discuss ControlCase interpretation of changes/clarifications in the context of recently updated PCI DSS V3.2 standard.
About the cloud
About PCI DSS
PCI DSS in the cloud
How to keep sensitive data secure as you move to the cloud
Q&A
Date:
Thursday October 13th, 2016
Time:
11:00 AM – 11:45 AM EDT
PCI DSS Business as Usual
In this 45 minute webinar, ControlCase will discuss the following:
PCI DSS requirements that can be made business as usual
PCI DSS processes that can be made business as usual
Techniques and methodologies
Evidence to be provided to QSA for compliance
Key success factors
Challenges
Date:
Thursday November 10th, 2016
Time:
11:00 AM – 11:45 AM EDT
Recent Webinar
PCI V3.2 Changes
We are pleased to share the recording and slides from the PCI V3.2 Changes webinar.
Click Here for Webinar Recording
Email contact@controlcase.com for details on how we can help you achieve and maintain PCI compliance.
Product and Services Update
ControlCase to host annual conferences in USA and Singapore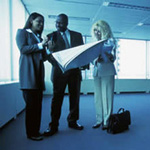 The ControlCase annual conferences are key events on the calendars of information security, risk, governance and compliance professionals across the globe. The events provide a platform for sharing insights on how industry professionals can diversify their roles and develop their skills to bring optimum value to their organizations.
ControlCase partners with Crossland Advisors, Inc. to provide HITRUST certification services to clients.
ControlCase will provide HITRUST certification and services to clients of Crossland Advisors using its actionable roadmap for achieving regulatory compliance requirements and safeguarding sensitive data.
ControlCase certifies Arab Financial Services (AFS) to ISO 27001 Information Security Certification
ISO 27001:2013 certification is only awarded to companies that have continually demonstrated a high level of information security management and the ability to protect customer data.
Latest News
CyberAid Program Aims to Help Smaller Healthcare Organizations Manage Cyber Risk
HITRUST like many others has recognized that smaller organizations are struggling with the selection, acquisition, implementation, operation, and training associated with information security tools and processes necessary to demonstrate compliance and manage cyber risk.
Payment Card Industry Security Standards Council Updates Hardware Security Module Standard
PCI SSC published a new version of its device security standard for Hardware Security Modules (HSMs). HSMs are secure cryptographic devices that are used for cryptographic-key management and the protection of sensitive data used in payment card processing.
New Payment Protection Resources for Small Merchants and Their Banks Help Defend Against Cybercrime
In order to help companies protect themselves and their customers, the PCI Security Standards Council (PCI SSC) Small Merchant Taskforce has developed a set of payment protection resources for small businesses.
"Pleasure in the job puts perfection in the work."