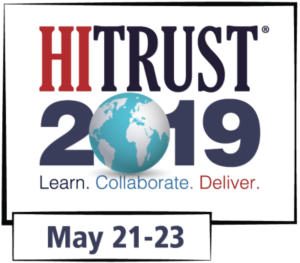 HITRUST® 2019 is the most comprehensive and definitive information risk management conference for privacy, security, and compliance professionals. If safeguarding sensitive information and preventing a data breach is important to your organization, your company will want to be in attendance.
The 2019 conference will include a mix of general sessions, focused tracks and networking opportunities in key risk management topics to enable attendees to learn, collaborate and deliver more effective methods for risk management, compliance information protection and address privacy requirements.
ControlCase will be at Booth #11 during the conference. We can't wait to see you there!
When: May 21st - 23rd, 2019
Where: Gaylord Texan Resort & Convention Center Grapevine, TX