ENSURING COMPLIANCE ENHANCING SECURITY
As hacking incidents have become more common place, organizations are starting to understand the importance of information security. The Global State of Information Security Survey 2014 stated that there is a 25% increase in security breaches and an 18% increase in financial losses related to security incidents.
Controlcase's compliance as a service (CaaS) is a robust proprietary solution that provides tools and services to deliver compliance accuracy, efficiencies and timely management that strengthens your data security throughout the year.
Go Beyond a Snapshot
The world of compliance is changing. It's no longer enough to have an IT data security and compliance snapshot once a year. CaaS reduces exposure to risk by adding a layer of compliance to your existing IT security systems.
Experience Shows 70% of our customers' assets are non-compliant at some point in the year and would go undetected without CaaS.
Regain Control of Risk
Attackers are always at work. ControlCase is, too. Our CaaS solution focuses on accuracy and compliance. It addresses common non-compliant situations that leave you vulnerable:
In-scope assets not reporting logs
In-scope assets missed from vulnerability scans
Critical, overlooked vulnerabilities due to volume
Risky firewall rule sets go undetected
Non-compliant user access scenarios not flagged
Efficiency is Everything
CaaS offloads the ongoing responsibility of monitoring and alerting against IT compliance to ControlCase. As your compliance and data security partner, we will deliver:
An automated GRC Evidence Collection platform
Timely escalation letters
Consolidated status reports
Remediation guidance
Year-round support
Core Benefits
Simplified all-inclusive solution for regulatory compliance
Technology enabled GRC platform for Evidence Collection
Cost benefits associated with bundled service
Tailored Partnership Approach
Hackers benefit from organizations who fail to keep up with security basics between audit cycles.
ControlCase CaaS at a Glance
Our CaaS solution provides ongoing services and the proprietary technology necessary to achieve and maintain compliance.
AI-enabled optimization
Data analysis engine
Real-time data capture
Detailed quarterly risk assessments
Integration into your business via APIs and other pathways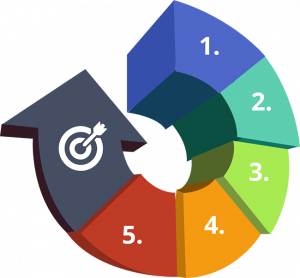 How it Works
Scoping using live data feeds
Integrated data collection augmented against scope
Risk assessment and prioritization with remediation guidance
Remediation assignment
Risk-based justification of issues specific to your organization, created in collaboration with assessors
Year-Round Vigilance
Through our CaaS tools and services, you can regain control of risk and strengthen the security of your data that impacts your compliance accuracy throughout the year.
Contact Us Today to Enhance Your Security and Ensure Compliance.