IT Certification and Compliance is critical and begins with understanding the standards,
regulations, and/or frameworks that affect your company. Once these are identified, the steps to bring your company into compliance are then outlined.
THE CONTROLCASE CYBERSECURITY CERTIFICATION FINDER TOOL HELPS:
Individuals identify what security compliance certifications they should work towards based on their role and industry
Companies identify which security compliance certifications they should work towards as a company based on their industry and geography
This short online assessment report provides information about IT certifications, compliance, common industry and government regulations, frameworks, regulatory organizations, benefits and challenges, tips for business leadership, and advice when searching for an IT compliance solution.
Once you complete an assessment, you can provide your contact details to download a customized assessment report that can help you choose which IT certifications and compliance regulations apply to your organization. This take-away report will help you plan and communicate with stakeholders.

PCI DSS

ISO

HITRUST

HIPAA

GDPR

NIST

FedRAMP

SOC

CSA STAR

CMMC

FISMA

CCPA
APPLICABLE COMPLIANCE STANDARDS TO YOUR ORGANIZATION
BUSINESS PROCESS OUTSOURCING
DOWNLOAD YOUR REPORT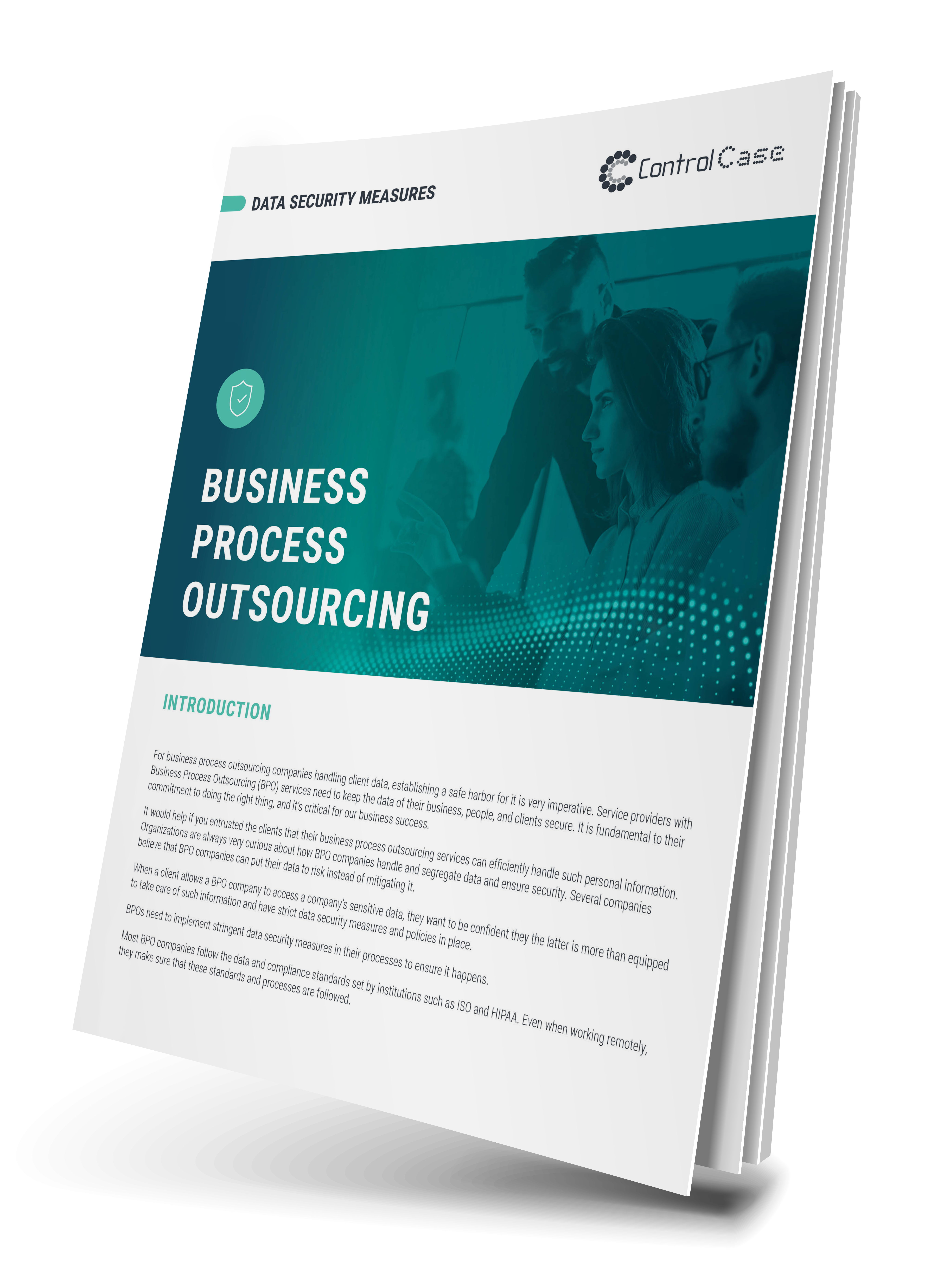 CONTROLCASE DISCLAIMER
This tool is designed to help organizations assess their adoption of various IT Certifications and Compliances. The recommendations provided are for informational purposes only, and based upon the information you provide and ControlCase's experience in assisting organizations meeting IT Certifications and Compliance needs. Your organization is responsible for making its own independent assessment of the recommendations and for any use of ControlCase's services.