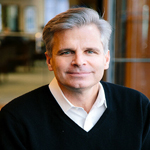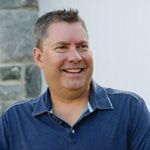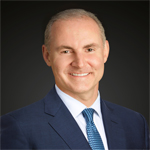 CONTROLCASE HIRES C-SUITE TO CATAPULT COMPANY GROWTH
New Executives Lead Global Provider of IT Compliance and Data Security Solutions
Fairfax, VA (October 23, 2018): ControlCase, a leading global provider of IT compliance and data security services, today announced the hire of its President, Americas Steve Litzow, COO Norm Laudermilch and CFO Kevin Baillie. The executives bring extensive backgrounds in IT, data security and executive leadership spanning nearly 30 years each.
"ControlCase's team has grown six-fold over the last decade due to strong customer demand for the compliance and cybersecurity products offered by the company," said ControlCase Founder and CEO Kishor Vaswani. "This rapid growth has attracted world-class leaders with vast experience in leading global teams in cybersecurity, government, healthcare and telecommunications. The addition of Steve, Norm, and Kevin to our C-Suite is essential as ControlCase becomes the unparalleled global leader of compliance solutions."
President, Americas Steve Litzow is a senior technology executive with over 25 years of experience in delivering strong financial and operational results.  He has worked in senior leadership for both Fortune 500 companies as well as start-ups in developing and implementing innovative sales, marketing and product strategies that drive revenue.  He has also served as a Washington State Senator.
COO Norm Laudermilch is a security industry veteran with extensive executive leadership. He was CISO at Sophos after they acquired Invincea where he was COO. Norm has extensive mobile security experience as CTO and co-founder of Trust Digital, which was acquired by McAfee. He oversaw security services as a VP at both VeriSign and Symantec, and is a co-founder of the Internet Service Provider Security Working Group.
CFO Kevin Baillie brings 25 years of finance and operations knowledge with technology companies. Prior to joining ControlCase, he served as CFO at Acronis, Guardian Analytics, Lycos and 20-20 Technologies.
ControlCase has expanded its footprint to more than 500 customers across 40 countries, including several Fortune 100 companies in North America. The team is poised to spearhead ControlCase's efforts and meet the growing demand for IT data security services and solutions.
About ControlCase
ControlCase is a leading global provider of IT compliance and data security solutions that facilitates enhanced IT data security by providing certifications, assessments, monitoring, vendor management software and AWS automations. ControlCase's proprietary IT compliance and security technology, certified assessors and experienced consultants can simplify and maintain security with compliance that includes 15 international certification standards.